StrokeCog & SCTNI
Joint Conference – 27th November 2020 – Online
StrokeCog, RCSI and SCTNI, supported by HRB are hosting our first virtual conference. Join us on the 27th November for a full day of exciting talks and presentations.

StrokeCog Twitter
SCTNI Twitter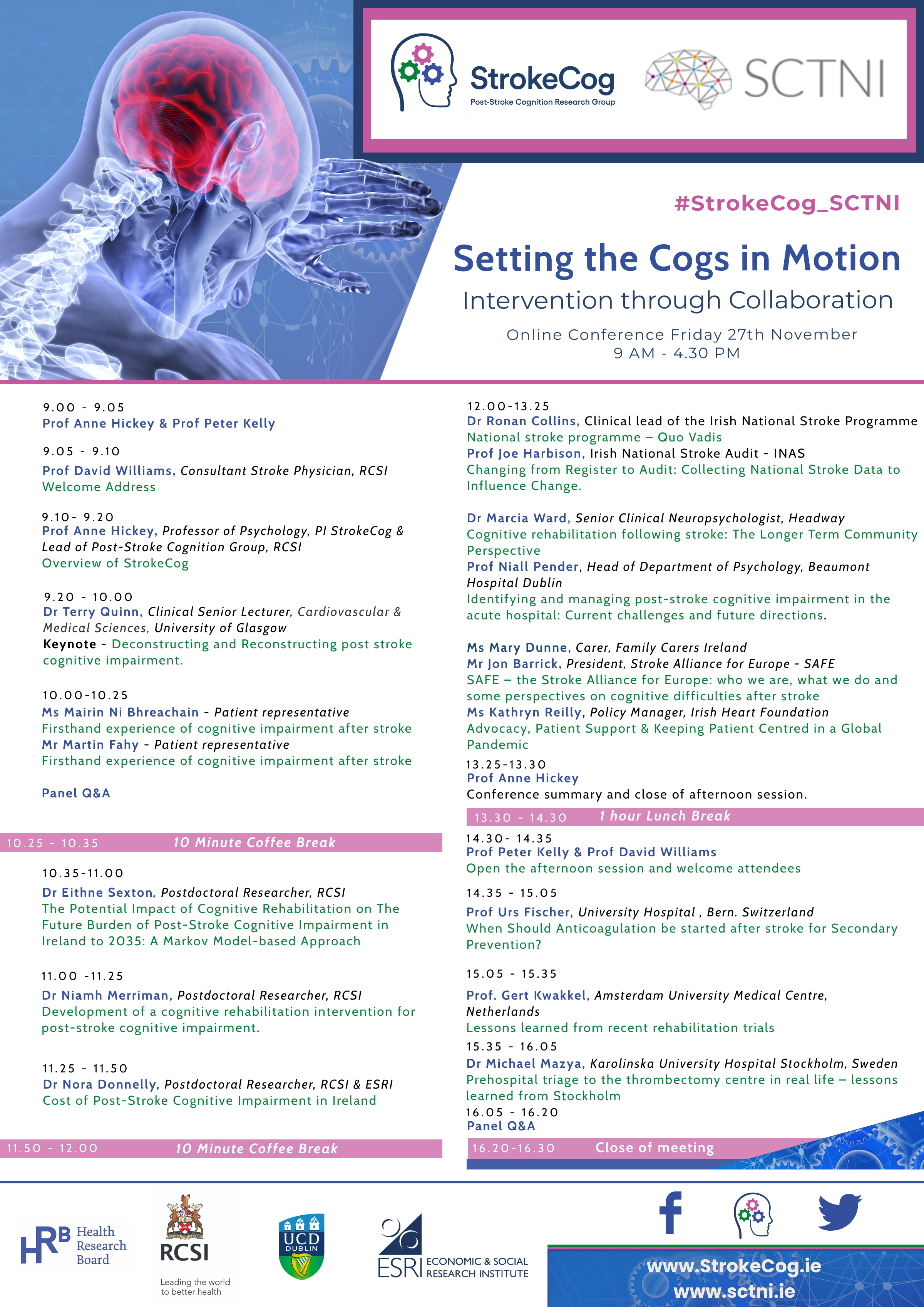 Event Programme
Thank you for your interest in

Setting the Cogs in Motion: Intervention though Collaboration
This event promises to be a great day of exciting talks and presentations from speakers including Professor Terry Quinn, University of Glasgow and Professor Urs Fischer, University Hospital, Bern among many others.

There will be a mix of patient/public, researcher, policy and health-care professional speakers and this is set to be a very interesting event!

Registration is FREE, but places are limited so register early!
View or Download the Programme
#StrokeCog_SCTNI Speakers